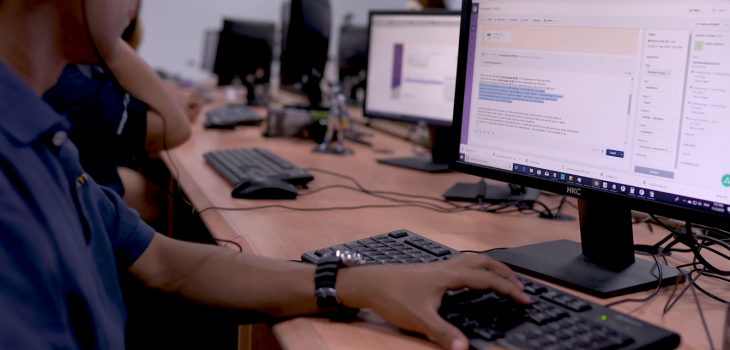 We are looking for Clinical Research Associate(s) to join our team in Belgium.    Supporting the clinical research by selecting the right sites to participate in clinical study, performing initiation visits and monitoring visits to ensure good quality of data and managing the site study team are the key ingredients for this role.  Are you interested to contribute to science, we just ask you to send us your CV and start your CRA carreer.
Your Responsibilities:
Perform site selection if applicable, initiation, monitoring and close out visits in accordance with contracted scope of work and good clinical practice.
If applicable, may be accountable for supporting development of project subject recruitment plan on a per site basis. Work with sites to adapt, drive and track subject recruitment plan in line with project needs to enhance predictability.
Provide monitoring visits and site management for a variety of protocols, sites and therapeutic areas.
Administer protocol and related study training to assigned sites and establish regular lines of communication with sites to manage ongoing project expectations and issues.
Evaluate the quality and integrity of study site practices related to the proper conduct of the protocol and adherence to applicable regulations. Escalate quality issues as appropriate.
Manage the progress of assigned studies by tracking regulatory submissions and approvals, recruitment and enrolment, CRF completion and submission, and data query generation and resolution. May support start-up phase.
Create and maintain appropriate documentation regarding site management, monitoring visit findings and action plans by submitting regular visit reports, generating follow-up letters and other required study documentation.
Build awareness of features and opportunities of the study site.
Collaborate and liaise with study team members for project execution support as appropriate.
If applicable can be involved in the review of monitoring documents (e.g. monitoring plan, review of monitoring visit reports….).
To implement a quality management plan
To ensure timely resolutions for compliance issues
What do we ask from you?
basic knowledge of clinical research
strong written and verbal communication skills
strong organizational and problem-solving skills
effective time management
ability to establish and maintain effective working relationships with colleagues, managers and clients
degree in health care or scientific discipline or equivalent
1 year on site monitoring is a plus, but not a requirement
If you are interested, please send us your CV and motivation and get in touch with us at hr@clinitude.com